About Us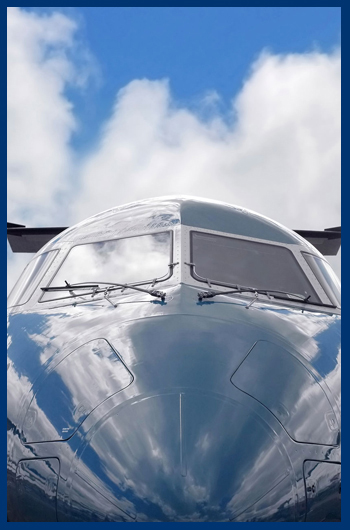 AirCraft Image Inc.
Is dedicated to quality of service, expert care, and satisfaction. From small aircraft to large multi aircraft operations, we are commited to quality and excellence.
AirCraft Image is fully insured, with a high limit of liability. We are also backed by 13 years of quality aircraft cleaning/detailing expertise. Our service technicians will come directly to your hanger, ramp, or FBO. Providing you with hassle free ways of maintaining the appereance or your aircraft.
Our products have been tested thouroughly and are used by many corporate flight deparments, as well as major aircraft manufactures. We carry trade secrets accumulated from our 13 years of experience in detailing aircraft.
We recommend monthly service contracts or we can custom tailor a cleaning program for you via a standard service schedule.

With this type of service AirCraft Image can keep your aircraft looking it's best for years to come.
Mission Statement
Want to reduce the cost of maintenance on your corporate or personal aircraft and enhance its value well into the future?

Clean it often, thoroughly, and professionally. At AirCraft Image we specialize in complete aircraft detailing.

Detailing private, business, or commercial aircraft requires a high level of skill and understanding of aircraft and high-end fabrics, leathers and wood finishes, paints and bright-work.

We have acquired the knowledge of aviation-specific cleaning agents and their applications throughout our practical experience.Our only business at Aircraft Image Inc. is aircraft cleaning. We have focused on developing the training, processes, procedures, and tools needed to meet all the specialized needs of aircraft cleaning. We do not accept the "status quo", and are always looking for ways to increase our productivity, stabilize costs, and provide a safe working environment. We currently serve airports throughout Wisconsin and parts of Illinois.

So, why not trust AirCraft Image to do their very best they can for you and your aircraft.
Core Values
• Safety • Service • Value • Efficiency • Reputation